Working the dates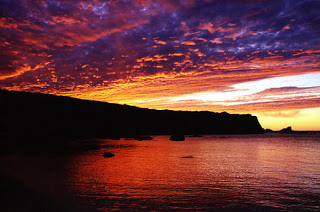 "Be rather the Mungo Park, the Lewis and Clark and Frobisher, of your own streams and oceans; explore your own higher latitudes – with shiploads of preserved meats to support you, if they be necessary; and pile the empty cans sky-high for a sign. Were preserved meats invented to preserve meat merely? Nay, be a Columbus to whole new continents and worlds within you, opening new channels, not of trade but of thought. Every man is the lord of a realm beside which the earthly empire of the Czar is but a petty state, a hummock left by the ice."
HDT – Walden
I'm one week out from the start of the Olympic Grand Circle. I feel unprepared in some ways, over-prepared in others. It seems like I've been thinking about this trip for so long, there isn't much left to do but to go and do it. At the same time, I haven't started packing, haven't really gone through my gear, and I am not sure where a few key items are hiding.
I'm not going far from home. In fact, at no time during the trip will I be more than 150 miles away, yet I know that doesn't matter. I still get the butterflies – is that strange? I'm excited to put the plan into action, to play the part of the midwife that assists a silent dream on its passage into the world. That part doesn't change, whether the trip is played out in the jungles of Africa, the coral islands of the south Pacific, or the Olympic Peninsula. There is always something yet to be discovered and the anticipation can be excruciating. In a good way.
The following is a tentative schedule and expedition timeline. I'll begin and end at Salmon Beach and will be traveling via Sea Kayak, Canoe and Stand Up Paddleboard. I'm planning on departing from Salmon Beach at 10:00 am on June 27th.
I am looking for people to accompany me on portions of the trip, including the coastal section and the straits, as well as the first day to Olympia. I can't say for sure that I'll be precisely on schedule (I think I might go a bit faster, actually), but I should be close. (And I will be on time on Day 1 anyway.) Also, thinking about maybe ending the first day at the Fishbowl in Oly, if any landlubbers care to join in the bon voyaging.
I'll be updating as often as I can on the blog, though probably not every day. (Wait, definitely not every day.) I will be taking a cell phone so I'll be in contact when there is coverage, which is spotty on the coast but good most everywhere else.
Changeover days are: Canoe to SUP – July 1st in Aberdeen, and SUP to Sea Kayak – July 11th at Hobuck.
June 27 Salmon Beach – Olympia (Sea Kayak)
28 Capitol Lake/Percival Creek (Hike)
29 Black Lake/Black Bayou (Canoe)
30 Black Bayou/Black River/Chehalis River
July 1 Lower Chehalis/Aberdeen
2 Aberdeen – Ocean Shores (SUP)
3 Ocean Shores – Ocean City Park
4 Ocean City Park – Moclips
5 Moclips – Ruby Beach
6 Ruby Beach – Mosquito Creek
7 Mosquito Creek – La Push
8 La Push – Cedar Creek
9 Cedar Creek – Cape Alava
10 Cape Alava – Point of the Arches
11 Point of the Arches – Hobuck
12 Hobuck – Neah Bay (Sea Kayak)
13 Neah Bay – Pillar Point
14 Pillar Point – Port Angeles
15 OFF
16 Port Angeles – Port Townsend
17 Port Townsend – Point No Point
18 Point No Point – Blake Island
19 Blake Island – Salmon Beach