Bio
I have always been a writer. In retrospect, I think it might have been my early addiction to books and reading that made writing seem like such a magical pursuit. The idea of constructing a world out of words on a page still seems to me to be the highest, most-perfect form of alchemy.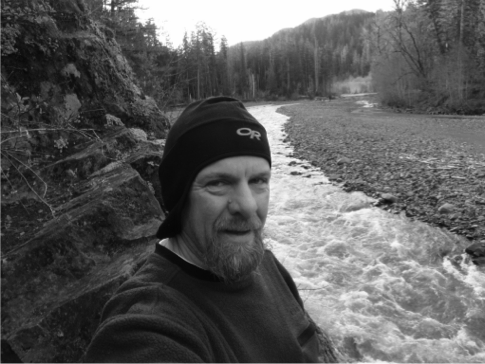 My other great fascination is nature and the environment. It's always been a hands-on, get wet, hike, paddle, climb kind of a fascination, from as far back as I can remember. I appreciate the science as well as the sensations and I am constantly trying to gain a better understanding of the natural processes. I am acutely aware of the value that wilderness holds, not just for me, but for everyone.
It is perhaps inevitable that these two elements of my character would combine into one. I have written extensively about the outdoors in magazines and newspaper articles and I have published five books about sea kayaking. (I am working on my next book now… but then again, who isn't!) I find that one of my greatest satisfactions is to be able to put words on a page that will mean something, to myself, to the reader and to the environment in which we live.
With that in mind, I strive to make my writing matter, whether that value comes from the topics I address or simply in the way that I write about them. If it isn't important to me, I won't even begin the process. It's a great deal of work and it takes far too much time to get it right that I don't want to write about something that I don't find interesting or necessary. It becomes my imperative to make the various subjects that have captured me important to the reader as well.
I am currently working toward a Master's Degree in Environmental Studies at Green Mountain College. I live in Tacoma, Washington, with my wife and son and I am an avid fan (and part-owner) of the Green Bay Packers. My favorite experience in life is the next one and when I am finished with it, I expect I'll write about it here.