Winter morning musings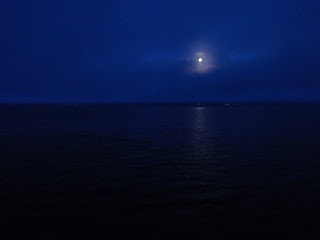 What with all this working-for-a-living and all these everyday obligations, my winter trips to the Olympic peninsula have been few and far between. Add to these factors the unfortunate reality that the van (the
Hotel Westfalia
) is long-term busted, and it has been a more sedentary season than I would have otherwise hoped.
Don't get me wrong. I am not watching more television now than I used to; I have not stopped moving. And there is a part of me that is all right with the status quo. I know that, in order to do some of the things I want to get done later this year, I have to put in the hours in the salt mine now. I have time at work to plan for the trips that are coming up, and the planning alone is enough to scratch that itch. Most of the time.
But as I am about to head out the door on another chilly, wet, winter morning for my pre-dawn ritual on the Foss, I can't help but wish I were going a little bit further, to some other place, to try something different. It is the nature of ritual that it is at once comfortable and boring, soothing in its familiarity, yet irritating in its sameness. Another damn paradox.
There are, however, an awful lot of unfortunate places in this great country where people don't have the choice to get out on the water in the mornings. Either the temperature is too cold or the winds are howling or what water is available is frozen solid. I don't mean to sound ungrateful in all this and I am truly thankful that I have the opportunities that I do have. Really.
With that said, I am looking forward to warmer weather and the chance to travel.