Winter driving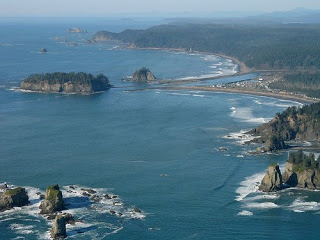 We're leaving this morning for the Pummel. A 4-hour drive, under normal conditions, from Salmon Beach to La Push, and today will be anything but normal. The roads are icy in many spots and traffic will be moving slowly.
From what I've heard, the waves aren't supposed to be too hefty this weekend, but they are calling for increasing wind through Sunday. It's a tough place to predict for, however, and it's hard to know what the conditions will be until we get there.
If the waves are not happening, I may go to the river. With the temperatures being so low, the flow should be moderate, and the lower Quileute River will likely be a good ride. Either way, the Pummel weekend is always a good time.
It's the drive that'll getcha.