When did this happen?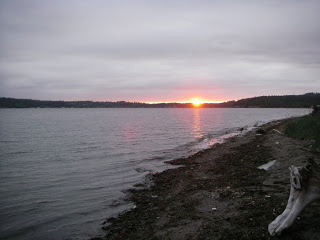 There is nothing more silent than darkness approaching. Shadows lengthen, imperceptibly, quietly and without footfall or creaking floorboard. Daylight turns, looks once over its shoulder, and then it is gone.
I am not sure when the change occurred but it must have been sometime in the past couple of weeks. All I know is that my morning paddle has gone back to a dark endeavor, back from the sweet bright mornings that I have enjoyed all summer long. I leave the shore well before sun-up, and when I get back, it is still not yet light. Two weeks ago, I was ending in daylight. Six weeks ago, I was starting and ending in daylight. Now the sun doesn't make landfall until well after I'm finished.
Equinox is coming in a few weeks. Then things start to get really serious.