Veteran's Day, 2010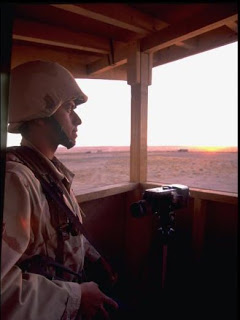 Thank you to all those who have served, to those of all eras who have put their lives on the line to protect the hope of what this nation can be. To those who take the pain so we don't have to, who watch in the briars at the gate while we sleep quietly on sheets of linen, this is a day for clear expression of sincere gratitude.
It is our extreme good fortune, as a matter of fact, that we don't even know precisely what we are thankful for, most of us. We use words like freedom and liberty without any notion of what their opposites are, without understanding their true cost. As Americans, we are immensely lucky not to have experienced the horror of war on a daily basis, in our streets and our countryside.
Our men and women in uniform are not so fortunate. Amazingly, they have volunteered to go where we do not and to encounter things that we will never comprehend in order to keep the American dream alive. Which sounds corny and simplistic, and there are often nuances when it comes to exact interpretations of what the dream might be, but that's the way that truth comes out sometimes.
Happy Veteran's Day.