Turn, turn, turn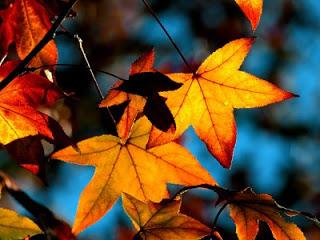 Well, that's that. Summer, I mean. It's officially done gotten over today. It's fall now, autumn.
Truth be told, it seemed like summer checked out a few weeks ago. There have been a few warm afternoons lately but the nights are getting cold. Mornings too.
Fall is, without a doubt, the shortest of all the seasons. It's just three weeks till hockey starts for real, and everyone knows that's the beginning of winter.