To the beach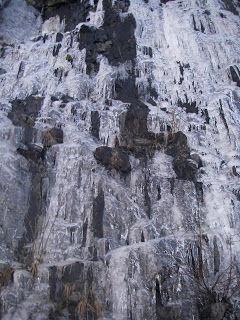 It got cold. When I wasn't looking, it dropped a bunch of degrees. One day, let's say Saturday, we're saying, "Oh but it's a mild fall, ain't it." Even though it's not really fall, but that's not the point.
The point is that the dividing line between the seasons is a sharp line. It ain't a mild fall anymore, whatever that was supposed to mean.
I'm going surfing tomorrow. It will likely be cold then too. A week ago I was surfing in Santa Barbara. What a difference a week makes.