Thoughts on death and surfing, part 3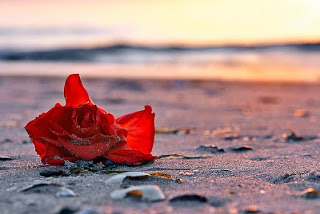 Sometimes I feel like I could just follow the grooves in the pavement from our house to Port Angeles, I go there that often. (So often that at some point, I should probably figure out why I don't live in Port Angeles). I'm going up today for a hearing involving Amber Steim, the enormously drunk woman from PA whose truck plowed into Ellen DeBondt a couple Sundays ago, killing her instantly. Today's hearing will likely focus on the incidents of witness tampering that Steim is alleged to have engaged in while she was out on bail, awaiting trial on the initial charge.
The idea is that, by going to these hearings and to the trial, those who know Ken can show their support and offer him their strength during this incredibly difficult time. I expect there will be many others there as well; this is a small and tightly-knit community, this salt-water tribe. I don't know how much it really helps to be there but I hope it helps a lot.
Then I'm going out to Crescent to surf. I'll find a campsite up at Salt Creek and get out on the water before dark. Ken and Ellen's house is just up the hill from here; this was her home break. When I paddle out through the surf, I expect I'll be able to feel that something is missing from the water, the sand and the waves. You can't remove that much life from a place and not have it show, at least for a time.