Third weekend in May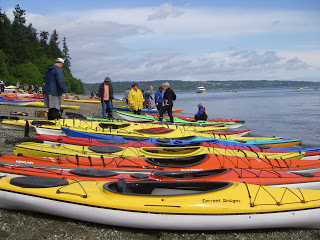 I was about halfway through my paddle this morning when I realized that this should be symposium weekend. I mean, if there was still a Puget Sound Sea Kayak Symposium, this would have been the 6th annual.
And what a beautiful weather weekend this has turned out to be. The blue skies and mild spring temps would have been ideal for the event, certainly much better than some of the previous years, but I guess it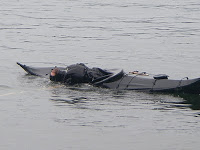 doesn't really matter. It was a good gig, while it lasted, and I will always believe that it should have lasted longer, if the parks department would have had its act a little more together.
Still, I'm not sure I'd say that I miss it. Not exactly.