Third time's a charm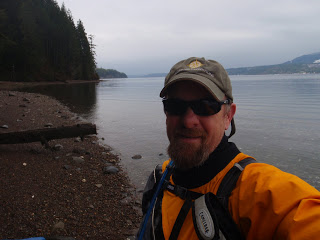 I'm going back out there again this weekend, back to where I left off. I figure I'll start from Suquamish on Saturday morning, paddle the length of Bainbridge Island, then meet the family at Manchester. A little car camping, maybe a round or two of cribbage… much more civilized than the way I rolled on the last leg. Civilised, the Brits would say.
If I can make it from Manchester to Tacoma on Sunday, that would place me firmly inside home waters. I have been many places and done many things, but when it comes to paddling the waters of southern Puget Sound, there's no place that feels so much like home as that.
Saturday is the official start of the PSC, over at Belfair State Park. There are a few groups going that day, and I hear the local news is going to be there as well. It seems so long ago that I was there too, at the start of this whole thing. Ah well, if the weather's as good this weekend as it was back in February, I'll feel quite fortunate.