Thinning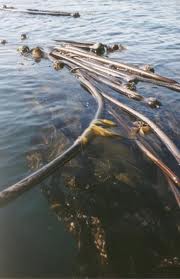 During the warmer months, the kelp beds in the Narrows get bigger. These are nowhere near the extensive gardens you can find in the Straits or out along the coast, but the water here flows fast enough, and there are sufficient nutrients, so the kelp grows well.
Bull kelp, or Nereocystis luetkeana for those addicted to Latin, appreciates the moving water. No denizen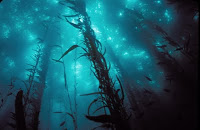 of quiet lagoon, this particular kelp thrives where the currents are strong and the summer light shines brightly. In some environments it can grow up to 2 feet a day, and it doesn't take long for it to get to the surface, where it lolls contentedly on the swells, growing. Always growing.
At least until the fall. When the autumn leaves start to change color on the trees, the kelp begins to go dormant as well.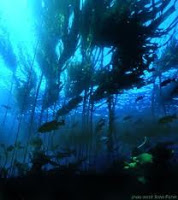 There are beds in some places that stay active throughout the winter – the Strait of Juan de Fuca, for example – but even these shrink during the cold season. Out here in the Tacoma Narrows, it recedes well under water, out of sight, until next spring.