The weather outside is frightful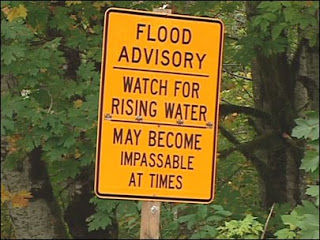 No telling where it goes from here. All this rain, and only more on the way. The 5-day forecast is all about falling water, which either means that the weatherman has taken the week off for the holidays or it really is going to be soggy throughout. The hillside behind the house is slowly (but noticeably), responding to the pull of gravity and there are some fat new slides on the other side of the Narrows. I haven't been to the Skokomish lately, but I'm pretty sure I can imagine what it looks like; Mary, Micah and I are supposed to be headed to the Skagit right after Christmas for a rafting/kayaking trip with fellow guide and water junkie, Marc Mahoney… not sure what to expect there. Hopefully there's a chill a'coming or that's going to be some fast-moving H2O.
It's not all gloomy though… at least it's not Minnesota, or London, or some other place where it's all snow, snow, snow. At least you don't have to shovel rain.
Unless you're in San Diego.