The Spirit is willing, but…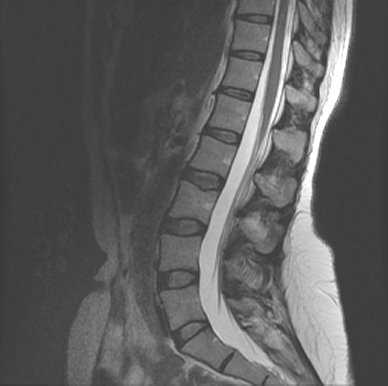 My Air Force career, such as it was, ended a couple of years shy of retirement. I was medically discharged because of my back, which had been injured a number of times during the course of 17-plus years of flying. It got to the point that I could no longer pass a flight physical due to pain and limited movement and, although I was given the opportunity to finish my time as a ground-pounder, I decided to take the severance money and walk away. That was over four years ago, and I have never regretted the decision. I have nothing bad to say about the Air Force; on balance, it was a good organization to work for and I had some great experiences. But I don't miss it. Ever.
Usually, I feel like I'm getting away with something when it comes to my back condition. While there is always a bit of pain, it's not normally enough to change my plans. I work through it when it's bad, but it is usually more like a dull ache all the time. You get used to it. Every so often, however, I am made to remember what the situation really is, and why the AF showed me the door.
I aggravated it again on Sunday night, playing a game of football in the living room with the boy. I knew I'd done something wrong as soon as I did it, and within minutes, I was twisted into the classic paperclip asana. I didn't go paddling yesterday morning and I left work early in the afternoon to go to the chiropractor. (Dr. Bill Stillwell, local kayaker and miracle worker.) It's better now, but still sore, so I didn't go out this morning either. I have high hopes for tomorrow.