The next chapter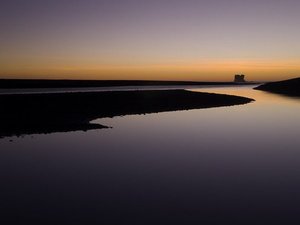 The sky is getting light a few minutes earlier now. Not too much earlier, but it is noticeable. The biting cold of last week has turned into a simple chill, not exactly warm, but a long way from icy. The seasons are changing as they usually do, in measured step, slowly and quietly.
My writing here is going through changes as well. I find that I am posting less here and more elsewhere. As work on this year's Ikkatsu expedition starts to get rolling, I'm more engaged in the things I am learning about marine plastic and ocean currents, and I am feeling that I want to learn even more.
With that in mind, I've enrolled in school once again, to finish the Master's degree I began almost 20 years ago. The work that I've been doing with the Ikkatsu Project has inspired me to want to know more, to really become knowledgeable about these things that I am only beginning to become aware of. I want to be able to speak intelligently about what I am learning, and to learn more. I'll be going back to school next month, to pursue a Masters of Science in Environmental Studies from Green Mountain College.
And that will necessitate a whole new batch of writing. Papers and assignments, the looming thesis… While that's going on, there will be the magazine articles, the newspaper spots. And, with all that has happened to this point on the project, I'm starting to think there might actually be a book in there somewhere, so I've started to put some notes together. So there's that.
As for my daily writing habit, much of my focus has shifted over to the
Ikkatsu site
. I see that as being the primary outlet for my morning diatribes now, and for the foreseeable future. I don't know yet how to say goodbye here, so I won't. Not yet. I think I'll give it a bit more time and see how it all shakes out.
In the meantime, however, for all of you who have been following along here (and I'm truly amazed and humbled by how many of you there are), I hope you'll make the click and visit the new site if you haven't already done so. Sign up to follow the Ikkatsu page, "like" us on
Facebook
, write lots of comments and watch to see what kind of foolishness we're getting into next. 
The journey continues… just down another road.