The MRSA Chronicles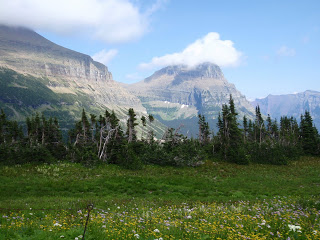 Back home once again after an excellent family vacation… Glacier National Park was just one of the highlights, paddleboarding on Lake MacDonald with the boy hanging on at the nose of the board. It's a good life.
I enjoyed Montana, other than the apocolyptic rants of Christo-fascist talk radio and the fact that I got MRSA. No kidding, MRSA. I guess it manifests itself differently with different patients but in my case, it has meant painful boils on my arm, legs and butt. Like sitting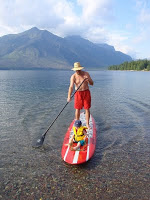 on a golf ball. So now I'm on these uber-antibiotics that are either going to cure me or kill me, like some kind of chemo for bacteria. It feels like I'm getting beat up four times a day, about an hour after each dose hits. I'm sure it will end up ok, right?
It's good to be back though, to the land of the summer drizzle and the cool breezes.