The great Blue Heron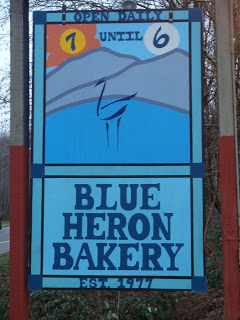 I mentioned the
Blue Heron Bakery
at the end of the last entry… I thought I should give it another plug.
For me, one of the highlights of any trip to the peninsula is the mandatory stop at the Blue Heron. A selection of exquisitely crafted confections along with perfect coffee makes it a pleasure to visit, and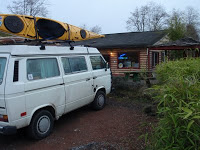 the loaf of bread I inevitably purchase to take home makes the pleasure last even longer.
It's a little shop down in the flatlands near Mud Bay. If you're heading west out of Oly, take the Evergreen College exit and turn left at the stop sign. I'll see you there.