The blue bins are for recycling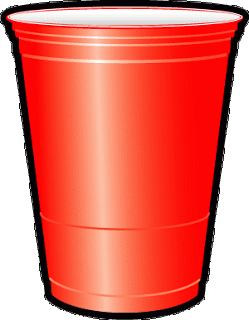 I was climbing the stairs yesterday with the boy, the morning hike up from the beach to the parking lot, when he looked over the railing and saw a pair of beer cups on the slope below. Somebody up the beach had a party last weekend and apparently there were a few guests that chucked their cups as they were leaving. The red plastic stood out from the brushy background, 20 feet below us, obvious and ugly.
He shook his head and looked at me. "That's not right," he said, with that self-righteous tone of judgment that every three year-old has mastered. "That should go in the garbage."
Then he glanced over the railing again. "No, wait. That should go in the recycle."
If he can understand, why is it so damn hard for the others?