The big chill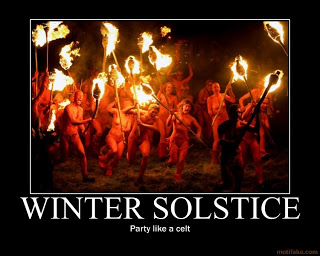 And here we are, at the shortest day time again. The winter solstice, where the dark seems darker and the cold seems colder.
The days begin to get longer from here on out, but it's hard to tell for a while… the changes aren't immediately obvious. We're going through the firewood at a pretty fair clip right now and I expect that will continue.
As I type this, the sky is just starting to lighten and I can see the fog and mist hanging over the Narrows. There's a breeze blowing in from the southwest and the water is choppy and rolling. It looks to be a day much like yesterday, and like tomorrow as well, if the weather watchers are to be believed.
On the other hand, with cookies to be decorated, gifts to be wrapped and Christmas just around the corner (and New Year's around the corner after that), there's no reason to be down at the mouth. Tis' the season for irrational exuberance and semi-organized celebration, even if the only good reason for doing so is just to keep each other's spirits up.