Testimonial time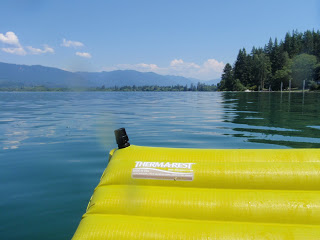 I do not do many gear reviews. I am not nearly savvy enough about most high-end stuff to understand all of the things any one piece of equipment can do. I'm better with paddle gear but, quite honestly, there is a certain implied superiority in any review that makes me uncomfortable. I don't think, in the grand scheme of things, that what any one person thinks is all that noteworthy.
With that said, I would be remiss if I didn't mention a handful of the items I took with me on the Elwha/Quinault route a few weeks ago, all of them relatively new pieces of gear for me, that have now become essential.
The Black Diamond
Beta Bug
is a bug-free heaven in an angry, buzzing hell. It sets up with hiking poles and encloses a generous space in sweet mosquito netting. There is a certain satisfaction
in lying inside the protection of the Beta Bug, listening to the frusrtated vibrations of the biting devils held fast outside the wire, knowing that safety is secured, as long as you close the zipper all the way.
Go Lite has a pack called the
Quest
… I just got it for this trip. My starting weight was right around 35 pounds and this pack handled it wonderfully. The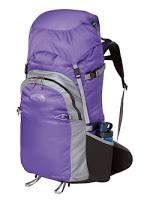 side pockets were convenient for snacks and a water bottle, and the whole package rode nicely and easily with my natural motion. At 3 pounds, it's a good mid-light pack with long-range possibilities.
Sleeping on air kicks butt. The new
Neo Air
mattress from Thermarest is the coolest idea since pants pockets. At
2.5 inches thick and about a pound, there's never been anything like it. It does feel different from the other Thermarest pads, and I've heard that some people take time to get used to it (I had no such trouble), but the comfort-to-weight ratio has never been more favorable. An added bonus: it works well as a floating lake mattress – I did a 5-hour study on the subject at Lake Quinault – and there's nothing like getting out on the water.