Tango Uniform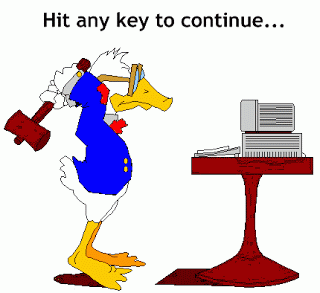 Back when I was flying for a living, I used to spend a fair bit of time with Brian. Like me, he was a loadmaster in the 97th AS out of McChord and, although I like to think I did a pretty good job, there's no question he did it better. At least when it came to the algebra and the part of the job that happened above the neck (which was actually quite a lot of it.) He had a head for numbers and what seemed like a photographic memory.
I'm not sure when he got out – it'll be 6 years for me this August – but he opened up a computer repair shop here in T-town and he's been doing well. If you're having trouble with your PC, you'll want to go see him.
Which is where I had to go just the other day. My laptop has been in need of an exorcism for some time with all its crashing, dumping, corrupting, fading, what have you. I called him and he said "Yep, your hard drive is dying." Which would set me back considerably should the disease run its course.
I bring all this up for two reasons: 1) If you are in a similar situation, go see Brian. He'll fix you up. And 2) I may be a tad out-of-contact for a day or two because of it all. Please don't fret… if you are waiting on anything from me, I will get it to you as soon as possible. Meanwhile, go paddling. Or hiking. Or something.