Stirring it up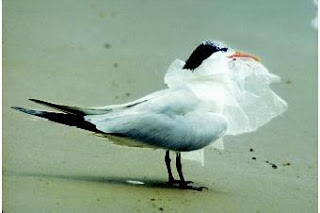 I am rethinking plastic. Specifically plastic kayaks, but one thing is always connected to another, isn't it – who knows where it will all end?
It's convenient and so damned practical, after all, this plastic. The problem is that polycarbonates and polyethylenes (along with an alphabet soup of multi-syllabic related compounds), are the guest who will not leave, the gift that keeps on giving. Plastic is not just durable: plastic is forever.
As I ponder the kayaks on the retail racks, I can't help but wonder if this is all getting a bit out of hand. Some recreational "kayaks" come in at less than $300, which make them accessible to almost anyone. Touring boats, whitewater designs – all of them more durable, more enjoyable and more affordable precisely because they are made of plastic. But nothing comes for free – there is a significant cost, which we are all trying, apparently, to avoid having to pay.
What with this being the Christmas season and all, I am aware of the vastly larger world of plastic that exists out there: everything from kids toys to electronics and appliances, to garbage cans and food bags. In the grand scheme of things, the amount of plastic that goes into making kayaks must be quite tiny. But that may not be the point.
The thing is, the outdoor industry in general makes its hay on the notion that their products are somehow environmentally sensitive or, at a minimum, are tools to enable greater safety, enjoyment, whatever, of the natural world. It doesn't make sense to sell products to better interact with the environment at the same time that the environment is being degraded by those same products.
Perhaps this is simplistic, or maybe it's just simple.