Stella maris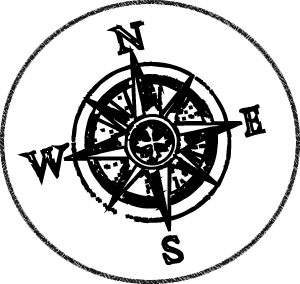 The compass rose is a standard feature of nautical charts, and has been since the 1300's. First called wind roses, they were used to identify the names of the particular winds that came from various points on the horizon. The eight principal winds that are referenced using the compass rose have their own poetry about them: from the north comes the Tramontane and from the south, the Ostro. The Levante rises in the east and the Ponente comes out of the west.
The four others that make up the eight-point compass rose are the Gregale (NE), the Scirocco (SE), the Libeccio (SW) and the Mistral (NW).
Strange that on such a calm morning I should be thinking about wind.