Springing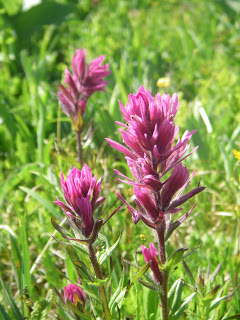 The forecast originally called for today's temps to be in the mid-70's, blue skies and sunshine. That ebullient assessment has been revised downward – this morning's prediction is a high of 64, with rain developing later – and calls to put away the waterproofs and wellies might be a wee bit premature.
It's spring, and spring is often uncertain of where it's going. Part winter, part summer, with some days borrowing their attributes from one extreme rather than the other.
But I know where it's going; I have a calendar. The days are getting longer, soon light will be breaking through all over, and temperatures in the mid-70's will be much more common. In the Pacific Northwest, the warmth of the sun balances the cool feel of the water, yin meets its yang, and it's hard not to feel a spark of joy at being a part of it all.