Small craft advisories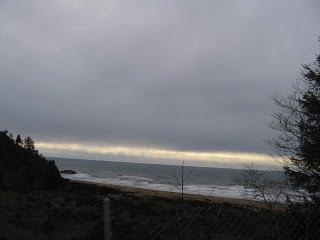 March is in like a lamb, so far. Sort of. In the mornings, anyway. It's raining and a bit chilly but the breezes have been quiet early and the last couple mornings on the water have been flat and tranquil. It's just worked out that I've gone out around slack and what wind there has been has been light and localized.
Then again, the wind seems to have no problem building quickly and getting up to gale force in short order. Conditions change in a flash, especially here in the Ides of March.
(I can't help but think of that old Monty Python shtick… "In like a wildebeest, out like a dung beetle. In like a giraffe, out like an electric eel." I make a note to watch Life of Brian later tonight.)
It will be spring in a few weeks, officially. I'm noticing that the sunrise is coming a little earlier lately and I think often about the fact that soon it will be light when I am out paddling at 5:00 am. I am ready for it (always am), but there is a part of me that is not as happy to see the calendar change. Another spring means that I am another year older, after all, and another year has moved from future to past. At some level, the dance of the seasons is a reminder of the inevitable.
In the meantime, we dance along as best we can, with giraffe and dung beetle alike.