Shooting stars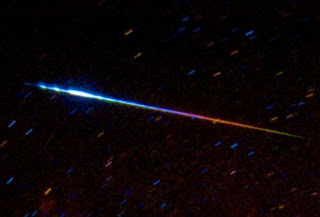 It's clouded over now and the forecast is calling for rain later today, but when I first got up and out on the board this morning, the sky was mostly clear. It's warmer out there today too, which feels good to me.
I don't know if there's a predicted meteor shower going on right now, but I saw four shooting stars in the northern sky while I paddled, an hour or two ago.
* * * * *
UPDATE: Sure enough… it's amazing what a little casual research will get you. More info
here
.