Shameless commerce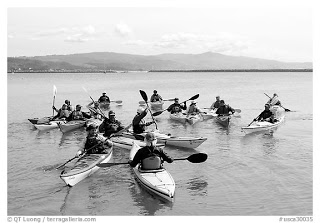 I have a few websites that I follow on a semi-regular basis, oases in the internet desert that offer a cool drink of nectar from time to time. KayakQuixotica is one of them. There's no quid pro quo here… I don't have a link-swap or any other kind of back scratching deal on the go… it's just that Derrick says it as well as I could hope to do.
Check out the whole story
here
.
If you live in Wisconsin, you should probably take a sea kayaking class from him. If, however, you are in Washington, by all means, give Azimuth Expeditions a call. (253.691.7941) Classes are constructed on a highly personal basis – we've been doing them since 2003 – and you will not be disappointed.