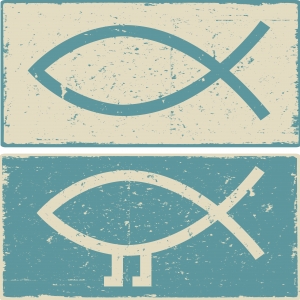 School daze
"What year is this?"
That line is taken from a message I got from a friend of mine who lives in the Midwest and whose child's "5th grade Science class teacher told the children that global warming is a lie and was made up so people could make a lot of money off of it." My friend is pretty upset about this. She goes on to describe how, this Friday, the "entire school will be sending off helium balloons with laminated tags stating their hopes on their fricking ISTEP (madated federal testing) exams! Unbelievable!  We need help over here!"
Now, I live in the Pacific Northwest, consistently among the more godless sectors of the country, but I don't see how this form of indoctrination has any place in school. Anywhere. (I'm talking about my friend's first point here.) There is this militant anti-intellectual idea that the Earth and all the Universe was created by an omnipotent being in the span of six days and that dinosaurs and humans walked the planet at the same time and that Jesus – who was white – will be coming back before there is any kind of global climate issue, so don't worry kids. Drill, baby, drill! Whatever this is, it is not education.
Her second point is almost just as interesting to me. A mass balloon release like this, especially if the attached laminated cards are considered, is a huge and unnecessary release of plastic into the environment. The risk to wildlife is well documented and the persistence of these materials in whatever ecosystem they happen to land in should trigger an automatic red flag or two at some point. How is a school presiding over an event of sponsored pollution like this in 2014? What year is it, indeed.
I am going to call this school district today. I don't know which of the two topics interests me the most, but I'd like to talk to them about one or the other. I would genuinely like to hear what they have to say. I think this call has the possibility of being a valuable educational experience, which is the whole point of school in the first place, yes?