Retired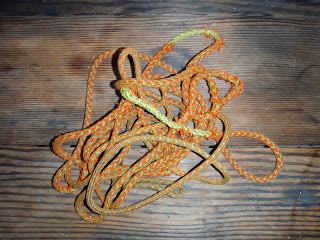 When a climbing rope gets old and worn, taken out of service, there are several options besides the dumpster. Dog leashes are popular. Clotheslines, utility rope, maybe even nautical applications.
When a line is retired after years of exposure to sun and salt water, on the other hand, after tying down thousands of kayaks and paddleboards, there is not going to be a second season. That string is done. Years of faithful service end with one last untying, a sideways toss of a jumble of decaying nylon, and instant anonymity. Another rope is put in its place, stronger and more intact, and any thought of what came before is gone forever.
Too many things in life are this way.