Pummel time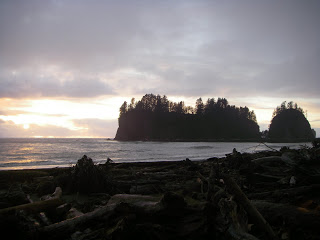 The La Push Surf Pummel is scheduled for this weekend. Hard to believe there will be much pummeling involved – waves are supposed to be small the whole time – but even if the surf is down, there is still enough to keep me busy. More than I will have time for. I'm taking a sea kayak and the SUP, and it's hard to say which one I'll spend most of my time with, but I'm hoping to put in most of the daylight hours on the water.
I'd like to ride the river from Leyendecker Park to La Push, probably on the SUP. I wouldn't mind a kayak trip out to the Giant's Graveyard if there's time, or at least out to the stacks off of Second Beach. Of course, if there are waves, it's going to be hard to leave the surf zone.
I'm looking forward to meeting up with other paddlers as well, some that I know and many that I don't. It's almost always a revitalizing experience to share time on the water with people who have similar interests. I think of it as reconnecting with the tribe.