President's Day, 2011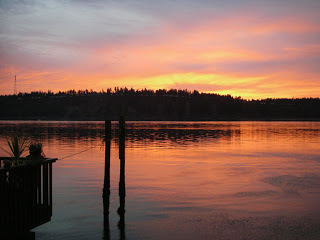 Home once again, which feels very good.
The Newfoundland slide show went well the other night. Good turnout from old friends and new faces alike. I know I enjoyed looking through those great old shots again, remembering the trip of a lifetime one frame at a time.
I'm looking forward to the Pummel this coming weekend in La Push. It's a family affair, plus a half-dozen or so other friends sharing the rental house. The surf at La Push can be intimidating, especially if there's a storm on the way. There are options though, and I expect another excellent weekend. It's a wild place. I like to think that this is the kind of thing our parents did when they were younger and more hip.
For now, however, it's cold and calm out there. I've got the hockey game on and soup on the stove. I'll get out tomorrow morning but tonight I'm staying here.