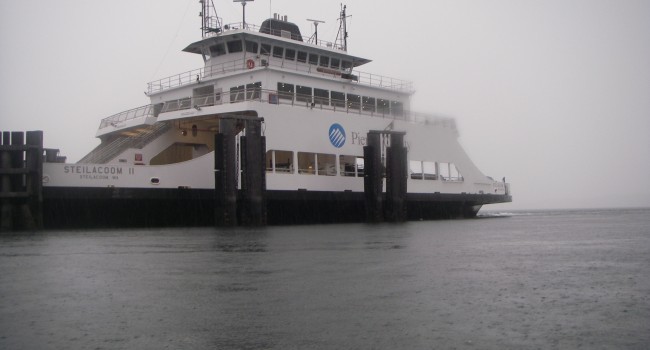 Precipitation and memory
In Ketchikan, Alaska, in 1953, there was a rainy day record of 101 days in a row. That same year, Seattle set its record of 33 days. It has been raining around these parts for a long time. Not lately, though. There are changes in the weather all over the place; western Washington is no exception.
It started up again last night though. It was good to hear the familiar sounds of rain on the tin roof again after such a long hiatus, refreshing to smell the ozone in the morning, to get the sense of a world washed clean.
I used to live in Ketchikan. The year I lived there, we got 44 inches of rain in the month of October. I was cooking in a restaurant then and I remember standing in front of the stove, just in from the outside, and the steam rising in a cloud from my soggy clothing as the rain water evaporated away.