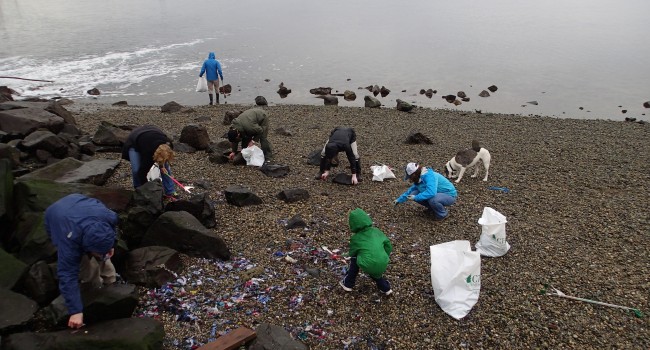 Pick up artists
One of these days, it will be sunny. We have had our share of blue sky already this winter, but it seems like it usually finds a way to rain during scheduled beach cleanup days.
Not that it mattered all that much yesterday. There were between 20 and 30 of us, kids and adults alike, descended on Titlow Beach in Tacoma for a couple hours of scouring. I didn't get a final weight on the trash we pulled off the beach and from out of the woods nearby, but I did see about 20 full bags sitting there waiting for pick-up when it was all said and done. Thanks to the South Sound chapter of Surfrider for putting it together and to all the volunteers for spending part of their Saturday doing good stuff in the rain.
The most effective and accessible way to clean the oceans is to clean the beach. We'll be doing it again soon… I'm already looking forward to it.