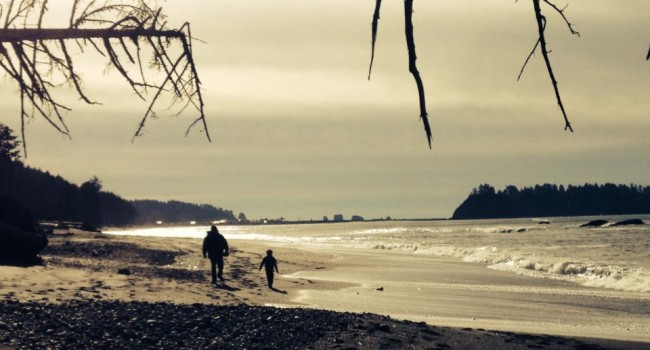 Out there
There is something about La Push in February.
It is not that it is beautiful. It is always beautiful. The sweep of the beach, the way that the sunrise seems to set James Island ablaze and make me stand slack-jawed on the sand, just me, the dog, and a pair of gulls. A private show.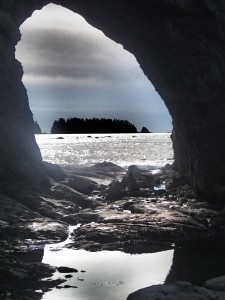 It is not that it is restful. This past weekend was relaxing, a good break. Of course, there are times when it is not quite so tranquil. When the waves are breaking onto the beach with a force that shakes the ground, and when the rain is being forced into a horizontal course by hurricane-force winds. This weekend was not like that.
This weekend was a long walk on the beach in the cool February sun, watching with equal wonder the magnificent flights of eagles and the devotion of a dog to his ball. (The beach must be like heaven to a dog. Unlimited space, lots of action, dead things to smell and possibly consume, etc.) It was icy streams and thousand year-old trees scattered like so many twigs along the shoreline. It was strong coffee in the morning, new stories, rumors and talk of old times. It was good food, friends and a chance to spend a few more precious hours at the end of the road, at the edge of America, and so close to the wild.