Off to the races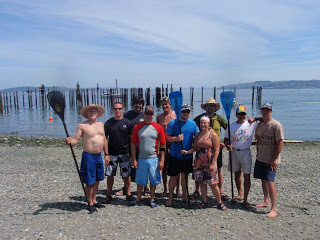 Well, the first annual Freedom Fair
Battle of the Paddle
is in the books, or it would be if there were any books. On details, I feel I am woefully short, but then I wasn't really watching the race, I was too busy being in it. There were 10 participants (9 men, 1 woman),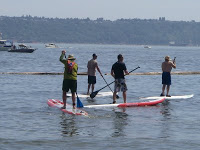 the course was a 3-lap route that stayed close to the riprap waterfront, and the winner was named Mike. I hear the finish was pretty exciting but I didn't actually see it. I finished in front of some, behind others, pretty much the way I expected I would. The conditions were ideal and it was an enjoyable (and educational) experience for all involved.
After competing in two races in two weeks I have come to the conclusion that my gifts don't include much in the way of racing expertise, ability or aptitude. I have always been a long-haul paddler,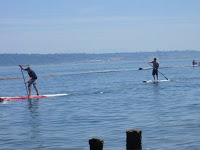 regardless of which craft I may be paddling. When it comes to a canoe, a kayak or an SUP, I think I am much better at going further than I am at going faster. Of course, I'm planning on being there again next year anyway, where I will likely learn this same lesson again.
Still, there were a great many people who got their first look at a standup paddleboard yesterday, and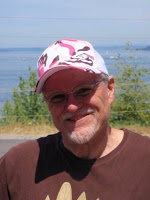 I've got to figure that I'm going to hear from some of them in the coming week or so.