Off line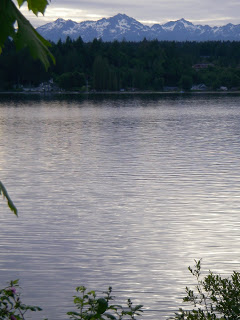 I believe I have it together now. All the pieces of gear, compressed and compact, or as compact as I can get them. Total weight is just under 30 pounds, but that's without water. I'll be curious to see how much less I'll have to carry when the weather gets better… with the cold, I am taking more "essentials" along, items that will not make the trip at a later date.
Summer seems like a dream right now, in the way that dreams are unreal, fantasy and impossible. The idea that I will be able to stand outside in shirt sleeves someday, here in the Pacific Northwest, seems about as likely as government fiscal responsibility or a Mariners World Series. The weather forecast has changed – as I suspected it would – and rain is on the menu now for the entire trip. It is, however, supposed to be getting a touch warmer… no word on the wind.
It is an ambitious route that I have set for myself, especially considering the season. Seventy nautical miles in 5 days, and if all goes well, this will be the crux of the project. It should get easier once I get into southern Puget Sound, where there's more protection from the wind and the strong currents should provide me with faster progress. Before I can get there, however, I have to get past this. If all goes as planned (and what, pray tell, is the likelihood of that?), this leg of the trip should unroll as follows:
March 18 Dewatto Bay – Scenic Beach State Park 16 NM
March 19 Scenic Beach – S. Thorndike Bay 11.5 NM
March 20 Thorndike Bay – Point No Point 16.5 NM
March 21 Point No Point – Fay Bainbridge State Park 14 NM
March 22 Fay Bainbridge – Southworth 12 NM
As for predicting what will happen, where the difficulties will lie, it is not so easy. There are several crossings of 3 miles or more that could be interesting, and depending on the direction and force of the winds, the currents may be friend or foe. The only way to know for sure is to go and see.