Odds and ends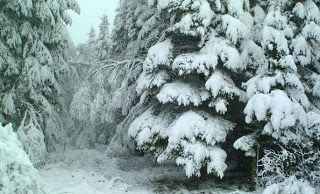 All over the Northwest, the snow pack in the higher elevations is accumulating more slowly than normal. Except in the Olympics. The snow that is already on the ground is deeper than usual at this time of year and it continues to fall… something of an anomaly, really. Between 1 and 2 feet fell over the MLK weekend and there was a little more today as well. It's supposed to be relatively dry for a few days coming up, and the higher temperatures should stabilize the pack, but there's still a long way to go before the thaw.
(That trip I'd like to do, over Anderson Pass, the one that I had considered doing this winter, would be an unlikely undertaking even if I did manage to find the time, given the conditions.)
Elsewhere, there are New Zealand snails, an invasive species, infesting Olympia's Capital Lake. Efforts are being made to get rid of them, but it's hard to know if they will be successful. I mean, when
you look at how spotty the eradication results have been for other exotic invaders – spartina, scotch broom and purple loosestrife come to mind – it seems unlikely that this mess will be cleaned up anytime soon. But I suppose we can hope. Meanwhile the lake is closed.
Moving on, the Dosewallips road is being repaired after the washout it sustained back in the November floods, but the big gap, the one that has limited wheeled access to the eastern Olympics since 2002, is still there. Work continues on that section, and is likely to continue for some time to come.
The release of "New Moon," the latest film dedicated to the emotionally constipated, angst-ridden world of high school vampires and the lintheads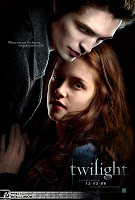 who love them, has the town of Forks and the surrounding area all in a flutter. Never mind it was filmed in BC, not Washington… if there's a dollar to be made, there is some schmuck already making it. (In Port Angeles, for example.)
On the Elwha, work continues on the dam removal projects. Dates are fluid, hard to pin down precisely, but you have to figure that, if you want to paddle Lake Aldwell before it's gone, you've got about a year.
Finally, sunrise this morning came at 7:52 AM and sunset was at 4:53 PM, meaning that we had almost an hour more daylight than we had just one short month ago. I'm ok with that.