My "real job"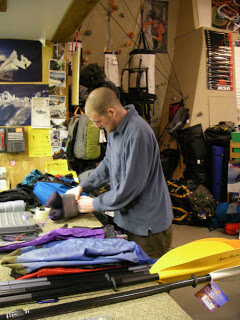 I don't do the whole Facebook thing. I did for a while, for a few months, but I shut my page down not that long ago and, I must say, have suffered no ill effects.
For anybody that does still subscribe – and I'm guessing that's most everybody else – here's a link to
my retail life
. One of the other inmates at
Backpackers Supply
has started putting together a Facebook page for the shop… it's just getting going, but it might grow into something. Worth a look, especially if you live in T-town.