Money matters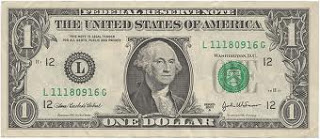 With a few notable exceptions, I've never been much of a joiner. I've always been a member of the school of thought that says, "If nominated, I will not run and, if elected, I will not serve.".
With that said, I am the new Treasurer for the South Sound chapter of Surfrider. I volunteered – I've got no one to blame but myself. And the funny thing is, I'm really looking forward to being more involved in some of the things that Surfrider has coming up. There are kid's surf camps with the Makah and the Quileute, beach clean-ups in the Sound and on the coast and some other great programs. Which I'll probably get into later.
As for being the Treasurer, I'm not sure I bring anything special to the mix. I can add and subtract, so there's that. Hopefully, that will be enough.