Making access more accessible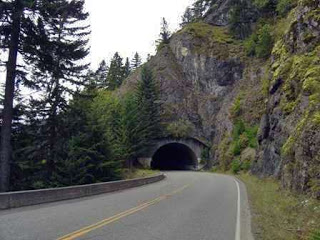 The latest on the Hurricane Ridge Road situation caught me by surprise. A little. It seems that Park officials are working with the Interior Department and the Port Angeles City Council on a plan to keep the road open on a year round basis, starting in 2011. Right now the road is open all summer, but only open Friday – Sunday during the winter months, and the realities of the mountain weather cut down even further on those times as the season wears on.
It's a fine idea, I think; it just caught me off guard in that it seems like it will cost money and ideas that cost money haven't been faring well in these times of budget cuts and doom. I'm not sure where the financing is going to be coming from, hard to say. It's a beautiful, precarious, sinuous, and stunning passage from the lowlands to views of the mountainous interior of the range, and if they (oh, them!), decide that it should be up and running 24/7, then I am not going to argue.
I still want to ride a bike fast down that hill. Someday.