Like ships in a harbor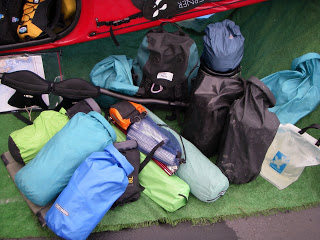 I was sorting through the gear boxes the other day, putting things where they belong.
I have a storage bin full of bags: dry bags, compression sacks, conventional stuff sacks and mesh ditties. Another bin holds the climbing equipment: helmet, biners, harness and crampons. Still others have group gear: plates and bowls, cutlery and cloth napkins, most of it items that get used on the larger summer trips to the San Juans. Sleeping bags are stuffed into large cotton bags on the top shelf, and tents and tarps have their place just below.
I like going through the gear, making sure I have what I need and that it's all in working order, that it's clean and ready to go. It's almost inevitable though, somewhere in the process, I'll start to wish I was really packing rather than just going through the motions.
It also may be that it's January. It's not that cold, but it's not that warm either. The days are getting longer, but they are still none too long. It's that dark season, that raw season, when summer seems impossibly distant and the trees are completely bare. When you start seriously thinking about moving to Costa Rica.