Juandering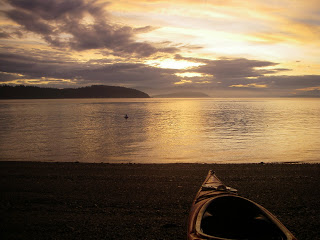 It's my first class of the year in the San Juans… Memorial Day weekend. I suppose that's about right.
I'm leaving out of Washington Park this morning, a short day over to James Island with some eddy work in empty boats later this evening. Tomorrow I'm hoping we can cross over to Strawberry Island for lunch, just to check up on the place and make sure my bottles of wine are still stored in their places. (I do like having wine stashed here and there… you never know when you're going to be here, or there.)
Of course, if the wind is up and the clouds are in, our route may go through some changes. Cypress Head and Pelican Beach open for camping this weekend, yes? We'll probably go that way if the weather turns to pudding. There are a bunch of options, up here in the islands.
Regardless of the specific route, the plan is to be in Friday Harbor on Tuesday for the ferry ride back. I think we can do that.