Interlude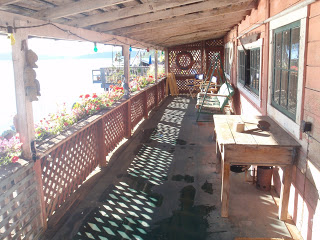 Football season goes from September to January. During the rest of the year, players may have meetings, workouts and mini-camps to get to, there may be a charity golf tournament or an ESPN buddy show in which they are obligated to participate, but they are, for want of a better term, off. For about seven months.
The Pope takes time off too. Castel Gandolfo, the luxurious papal summer residence that stands on the site of a castle once occupied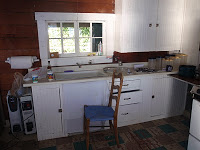 by the Emperor Domitan, serves as an R'n'R retreat for the Pontiff, a place to unwind and sleep in late (presumably), after months of dealing with the Roman runaround. It looks like a pretty nice spot, at least from the photos I've seen.
The woodland jumping mouse, a diminutive rodent found in a range of time zones across North America, scratches around all summer and into the fall searching for food. Calories. Stuffing its belly and putting on the ounces in preparation for the cold season. By November, the mouse has found a burrow, a fence line hideaway or some other dark, warm spot, and he curls inside for the next five months. Woodland jumping mice can lower their body temperatures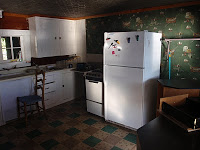 until they sit at a few degrees above freezing, heartbeat and breathing slow, and they hibernate away the coldest storms of winter. (Which, as it turns out, means they miss most of football season.)
With the ongoing move to Salmon Beach, and the remodeling of our new abode, taking up the bulk of my time, as well as a frantic schedule at work – in preparation to permanently close the store – I am drained. These days, my creativity is finding its outlet at the end of a hammer or in the teeth of a saw, rather than here at the keyboard. I have been working on The Last Wilderness for about 30 months now, more or less without a break. It has been an education for me and I have enjoyed following the Olympic paths and waterways wherever they have led me but I'm finding that I need an offseason too. If it's good enough for NFL players, the Pope and the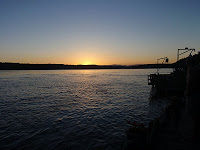 woodland jumping mouse, it seems time for me to give it a try as well.
If there's a good story to tell, I'll get on here and tell it. Otherwise, I'm on vacation (sabbatical, leave, something), until September 1st, when I expect to be recharged and ready to go – rested, better looking, smarter and more mature.
Now I have to go… I've got carpentry to do.