Inaccurate (and strangely familiar)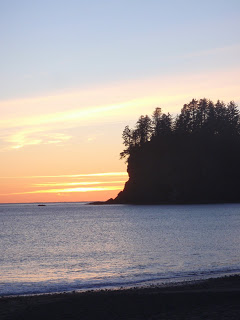 I'm trying to get a few things inked on my calendar for the first part of next year and I've been looking to find information for a few of them online. One of them is the La Push Surf Pummel, which has been typically held on the last weekend of February, the last few years anyway. (I spoke with Ken DeBondt at one of the Steim hearings about whether it was happening next year; he assured me that it was, but I wanted to confirm the dates.)
So I did a search and it came up
here
, but what's kind of strange about the description is not only that it's a description of last year's event (although the title indicates that it's referring to 2012). What's really odd is that it's
my write-up
. I wrote that little info blurb for this blog last year and it appears that the Port Angeles Chamber decided to cut-and-paste and use it as their own.
Which is A-OK with me. I'm not possessive about the things I write, not the knock-off stuff like this anyway. Hell, I use other people's photos on this site from time to time… I am not upset about it in the least. Might even be a little flattered, actually. It is a little disorienting, however, when I go looking for information online and the best info I can find was written by me. I feel a little like the snake chasing after his tail at the moment.
And it's not even correct… the dates don't really match up. Expect an update on this soon.