In the middle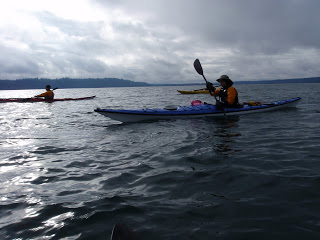 The glow of the rising sun is starting to paint the eastern sky. Still well below the horizon line, but it gives itself away early. Hard to hide when you're a star, I guess. The crescent moon hangs above the dawn like an ornament. With the coming day, the lunar sliver will fade into the celestial scenery as if it had been erased, but I know it will return. A little smaller next time, but still the same.
The sky to the west is a different case. Dark, thick clouds are massing for what looks to be a full-frontal assault. As the day grows lighter, the mottled surfaces of stratus and cumulus become more pronounced, more threatening. There is rain on the way, again, just like the weather guy said.
It's June, but that doesn't matter. It's winter to the west and summer to the east. From where I'm sitting, I suppose that makes it spring.