I miss the light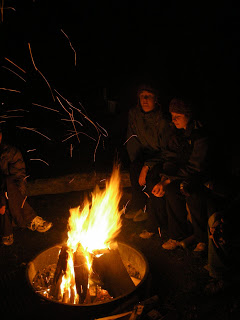 I have lived in the Pacific Northwest for more than 20 years now, longer than I've lived anywhere else. Longer than Newfoundland, longer than southern California. The Air Force brought me here back in 1987 and I must like it, because I've never seriously entertained the idea of moving since I got here. I got used to the rain after a year or so, and the damp and dark of winter has never really bothered me the way it does some people. Until last year.
The darkness affects me more than any other single aspect of the season. Getting up in the dark, going to work in the dark, coming home in the dark, etc. I can handle the cold and the rain. It's the 15-16 hours of night weighing on me like a soggy woolen blanket that gets me down more than anything else.
In summer, of course, the daylight seems to last forever. Sun-up at 4:30am and still twilight at 10:00pm and later. I used to say that the long days there make up for the short ones here. Maybe they do, but it's hard to believe it at the moment.
It's early. The water just boiled and I have the hot chocolate safely sealed in the thermos… almost time to get out there. It won't be light for another three hours, at least, and it's cold out there today as well, but at least it's not raining. Yet. When I get back home again after this morning's kayaking in a couple of hours, it will be just as dark outside as it is now.