Hydrotherapy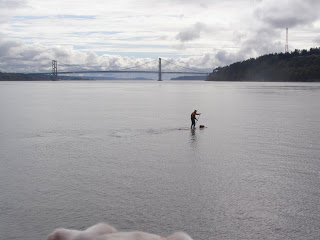 In skimming over the past few entries, I can sense a certain negativity and rather pointed self-pity in some of the things I've written recently. There's a lot going on.
It's times like these, when life is an even mix of worry and trouble, that I head for the water. There is a soothing effect that comes from time spent on the water, a healing mixture of wave and shore that no pharmacist can duplicate. A person should paddle, if for no other reason than to clear his head and remind himself of all the good things that are still waiting for him.
Water is critically important to every one of us. If it wasn't, there wouldn't be so much of it.