Huck, Jimmy and me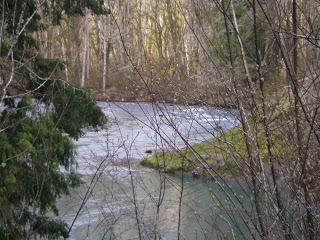 I remember being about 10 or 11 years old and feeling quite excited at the idea of being Huck Finn. Floating all day on the mighty Mississippi, doing petty crimes with his best pal Tom: his life seemed to me to be a fine one, one that I would like to have as well.
As I look back, I realize that through all the years, for me, it's been between Huck Finn and Jimmy Buffett…
I went so far as to cut the legs off of one of my older pair of jeans, left them all raggedy at the ends, like some 3/4 length capri pants for literature-addled grade school boys. I would sometimes coast down the slight incline of our street on my skateboard, imagining that I was on the river too, and that the neighborhood houses were mansions on the bank (or in the case of the Pulver's and the Keenan's places, the hard-luck, waterfront dives of a river town.) Avenida Gorrion, in Goleta, California, was my muddy river, at least for a short time in 1972.
I have next Monday off. No obligations, as far as I can see, either with work or family, that would trump my desire… to go find me a river.