Higher ground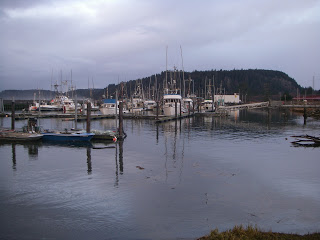 The Quileute tribe held a
celebration yesterday
to mark the beginning of the village's move to higher ground. La Push sits right at the edge of the sea and at the mouth of the river… prime tsunami devastation zone. A land deal was worked out with the Federal government last year that will allow the tribe to move many of the communities functions and residences to upland locations, thus taking them out of possible harm's way.
It's a good thing. La Push is one of my favorite places on the peninsula and I hope nothing catastophic ever happens to change it. But it makes sense that the people living there should be able to sleep a little easier, knowing that they don't have to worry about the kind of destruction that took out so much of Japan last year.
Still have to watch out for the werewolves though.