Here and there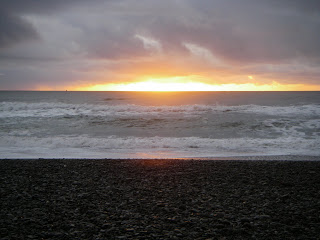 Going to Taholah on Wednesday. In order for non tribal members to access the beach on the Quinault reservation, they have to get a permit from tribal authorities in Taholah. I figured it might be smart to advise them of my trip this July, and find out exactly what the access limitations are and how I can work with them to make sure all the rules are followed.
Then it's on to the Queets, or perhaps the Clearwater. Other than the Hanford Reach, I haven't had the board out on a river. The possibility of damage from the rocks is a concern, but not enough of a concern to keep me on shore.
From there, I'm hoping to get a hike in to Goblin Gates, on the Elwha near Whiskey Bend, before I head to Port Angeles for the symposium on Friday. I'd like to get at least one surf session in at Crescent Beach, more if possible, and I need to go to a few other spots to update guide book information.
And, this being hockey playoff season, there are a couple Washington/Montreal games I don't want to miss.